Accessing Blue Pill
DHCP or Static IP
The Blue Pill's user interface is accessed via the device's IP Address and any web browser. The IP address can be found on the display after it is plugged into a network connection with PoE or a network connection and a power supply (5V Micro USB).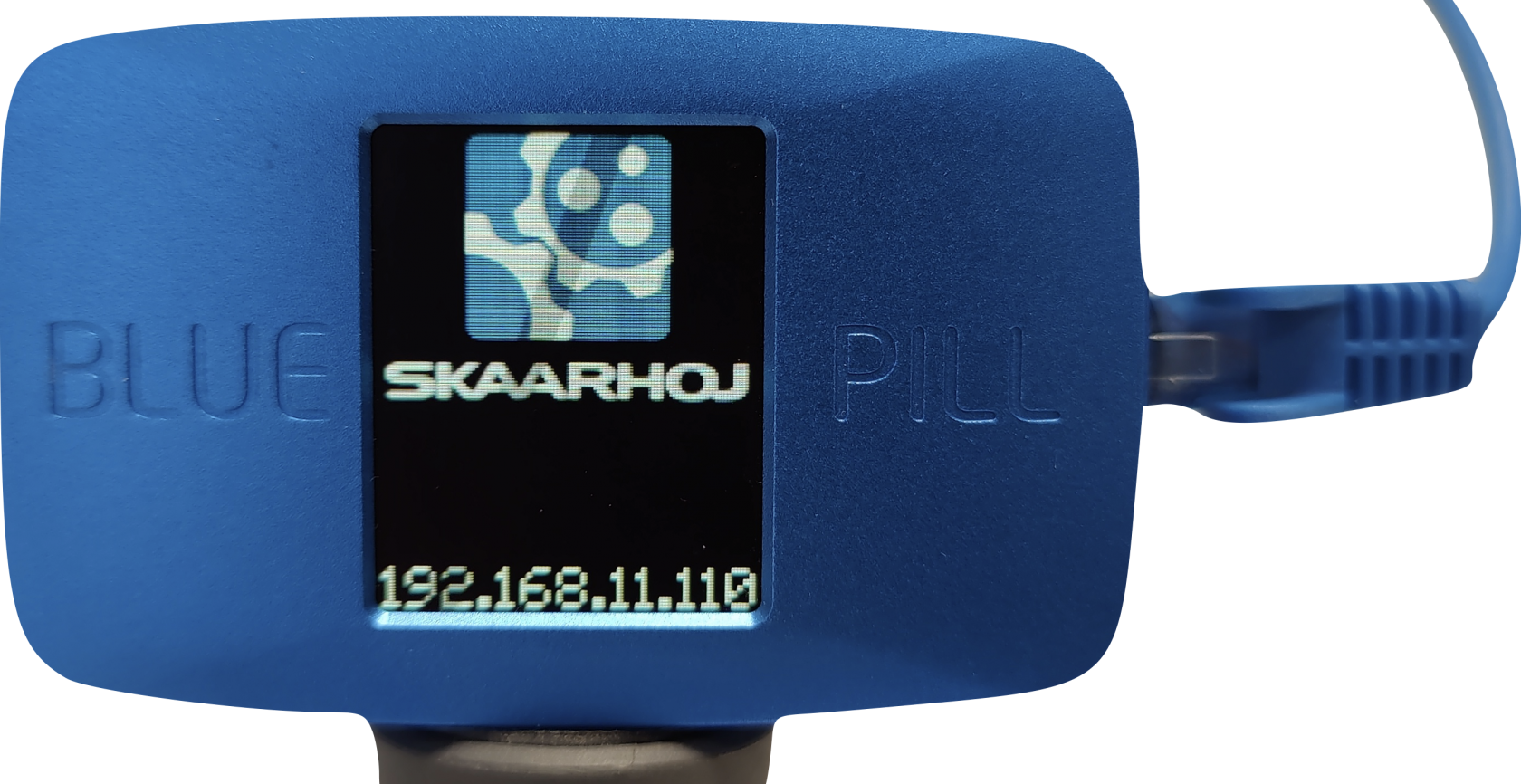 Entering the IP address into the address bar of a search engine will bring up a prompt for username and password. The default is username: admin password: skaarhoj 

Wi-Fi Access Point
If the Blue Pill is not displaying an IP address, the web interface is accessible by enabling the internal Wi-Fi access point. 
To enable the Wi-Fi access point, gently press and hold the config button on the side of the Blue Pill for about 3 seconds (Found next to the Ethernet jack. Use a flat screw driver, a paper clip or similar). When released, it will enable the internal Access Point and the LED will light up purple. It will show up in the Wi-Fi networks list as SKAARHOJ-XXXXXX (Blue Pill's serial number). 
The default password is: skaarhoj
The web interface is then accessed at the IP address: 192.168.4.1 

After accessing the Blue Pill it is best to navigate to the System Menu/System page to set a static IP address. Once saved, the new IP address will appear on the Blue Pill's display, it may be necessary to reboot or power cycle the device afterwards.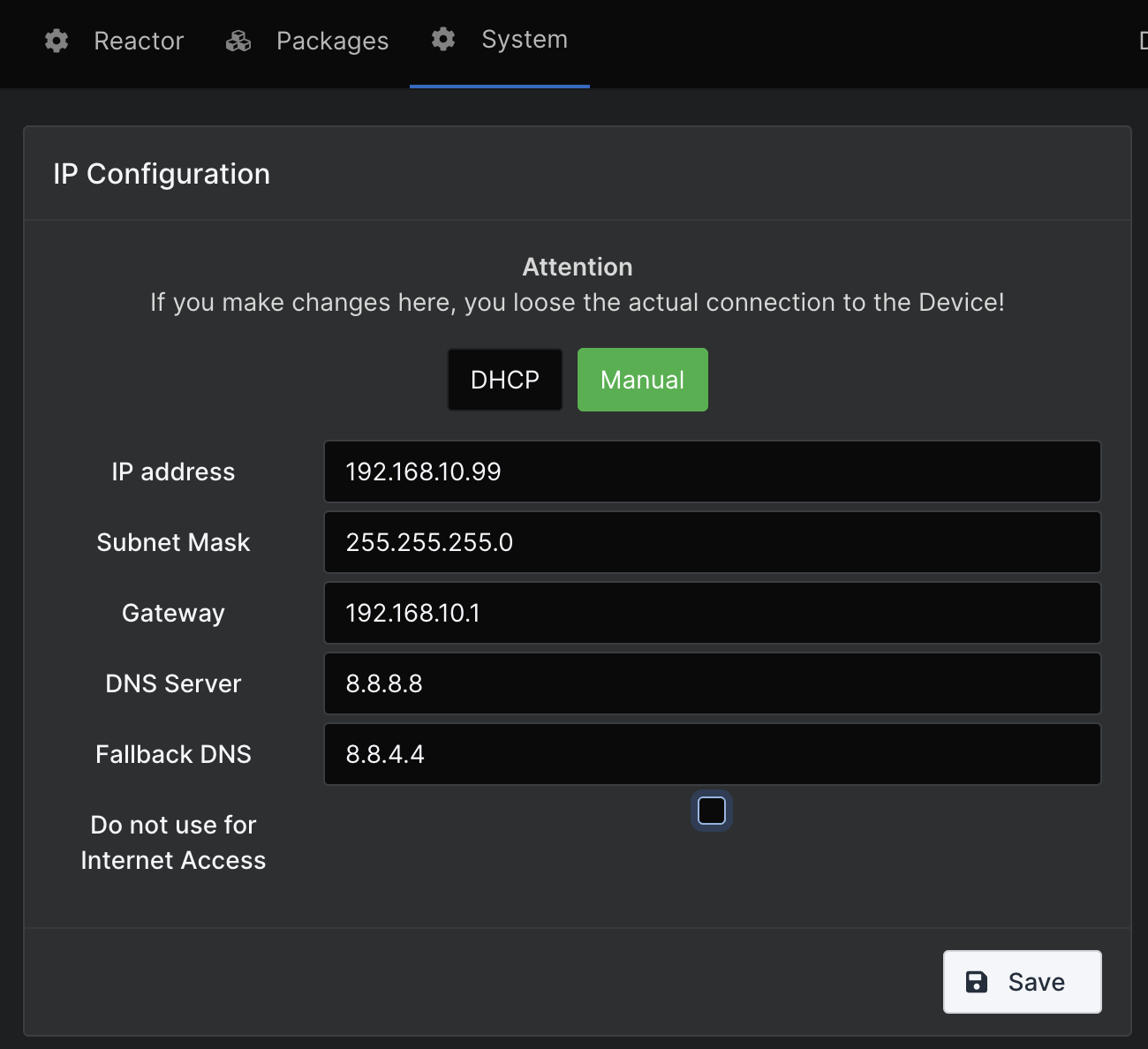 Link from SKAARHOJ Firmware Updater
If the SKAARHOJ Firmware Updater open on a computer running on the same subnet as the Blue Pill, the Blue Pill should appear below the main controller access buttons of the updater. Clicking on Configure next to the panel's information will open the web interface directly. The Blue Pill does not need to be connected to the computer via USB.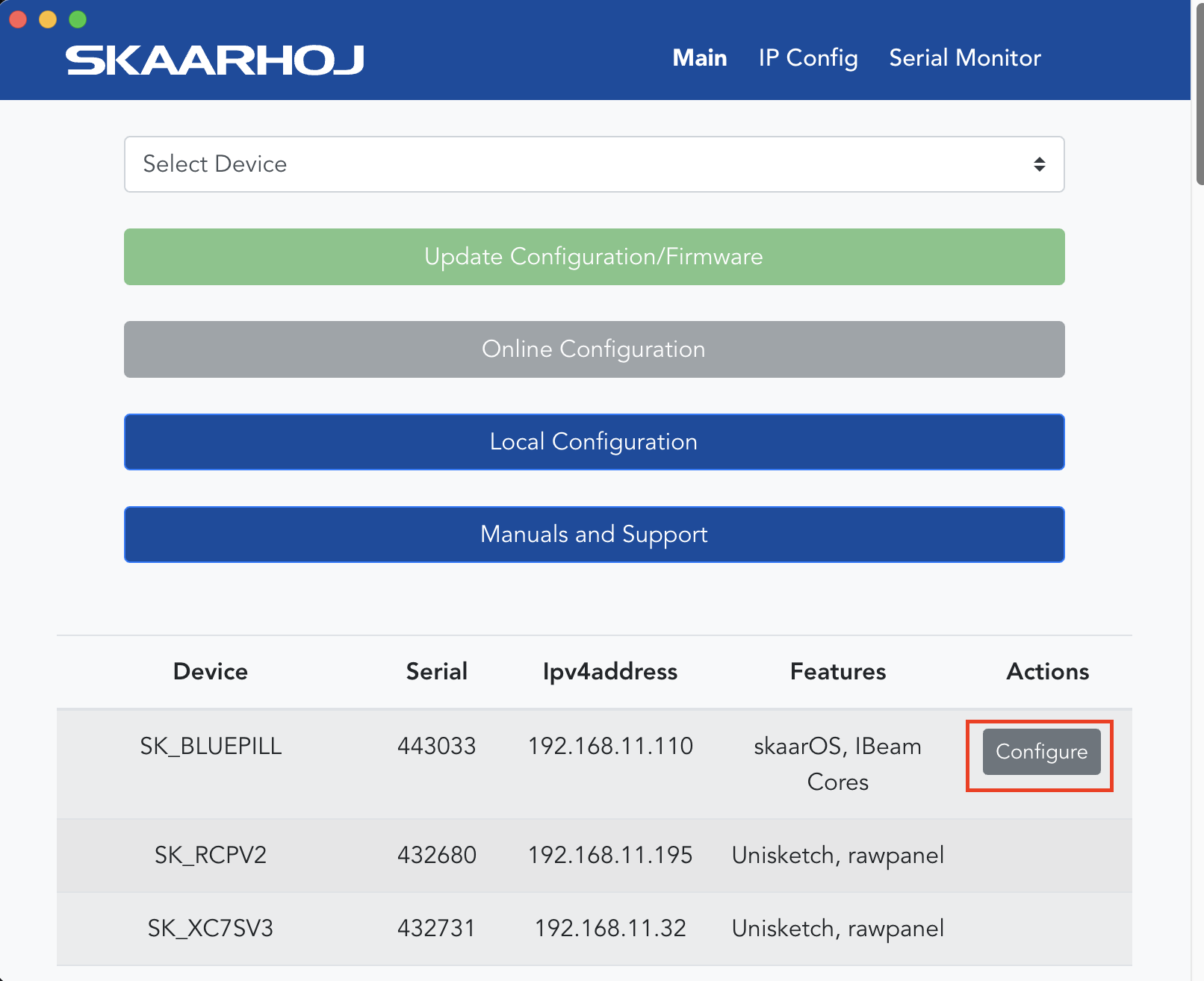 SKAARHOJ Firmware Updater and Micro USB
If a network connection to the Blue Pill in not available, the IP address can be set using a Micro USB cable. In this case the Blue Pill will appear in the "Select Device" dropdown and the "IP Config" tab in the Firmware Updater can be used to set the IP address (same procedure from UniSketch):

In this case it was identified as "/dev/tty.usbmodem4430361" (on MacOS) and pressing IP Config will open the IP set up page: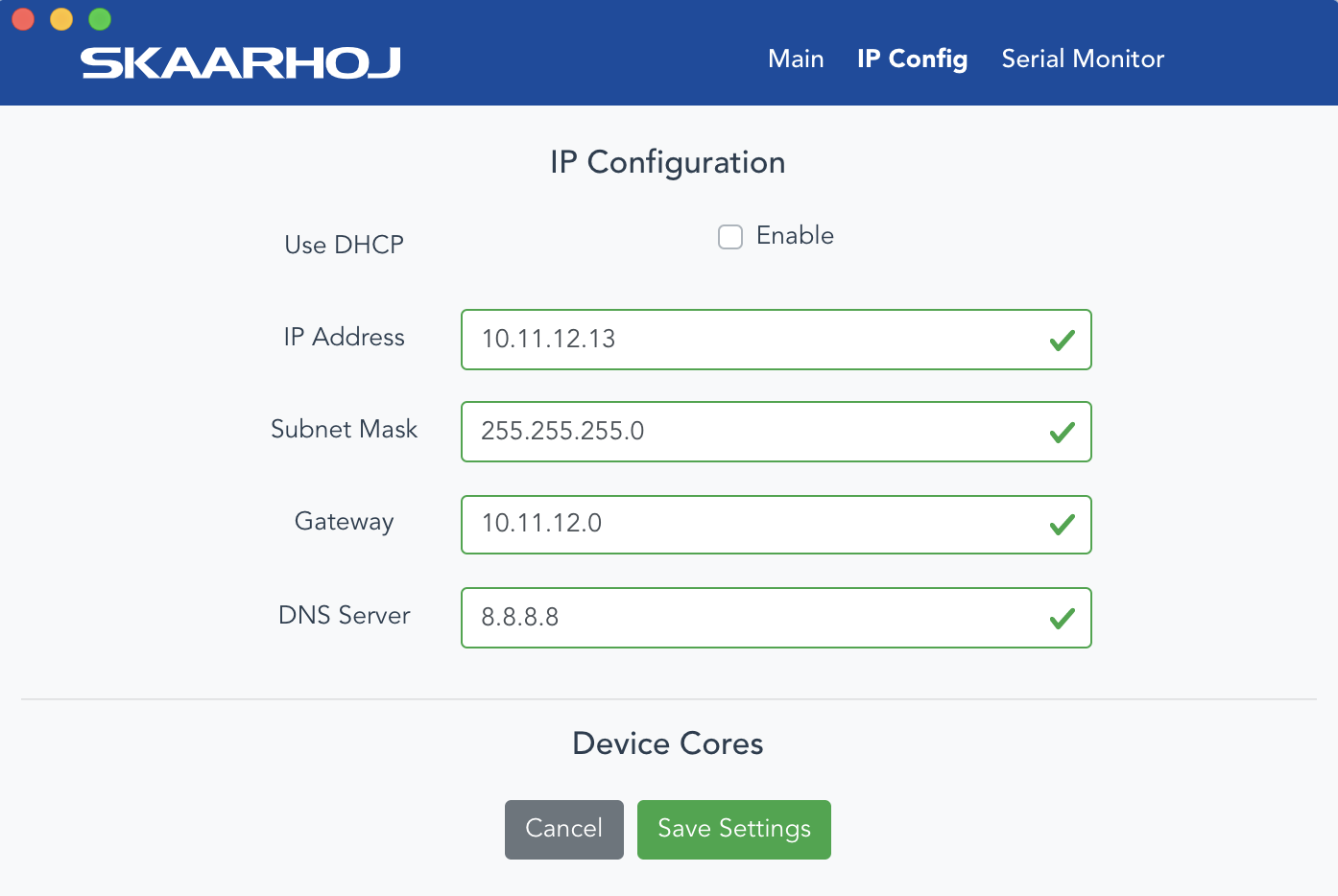 If/When the warning below appears, press "Submit" and reboot the Blue Pill: