Touch on Raw Panel
With SKAARHOJ's xpanel-touch package for our controllers, users can create software UIs accessible through browsers, which appear on the local network as Raw Panel devices. 
Both third-party applications adhering to the Raw Panel Protocol and SKAARHOJ's in-house Broadcast Control, Automation, and Monitoring application, Reactor™, can interface with these UIs. They can process inputs and provide feedback. These UIs are operable from any touch device equipped with a web browser or from a desktop computer, utilizing straightforward HTTP and SVG technology.
Broad Access: Use from touch devices to PCs.
Integrative: Add touch without extra development.
Quick Setups: Fast configuration with Quick Classes.
Versatile: Access UIs across local networks easily.
Cost-Efficient: Evaluate with trial before purchase.


How It Works
The application creates a webserver that serves a dynamic SVG file that shows itself in full screen on the screen device it's presented on. This could be a real touch device or any other computer with screen. So it's really a virtual panel, not only for touch screens.
To communicate with the panel, the user would connect with TCP to the Raw Panel server.
Examples of touch application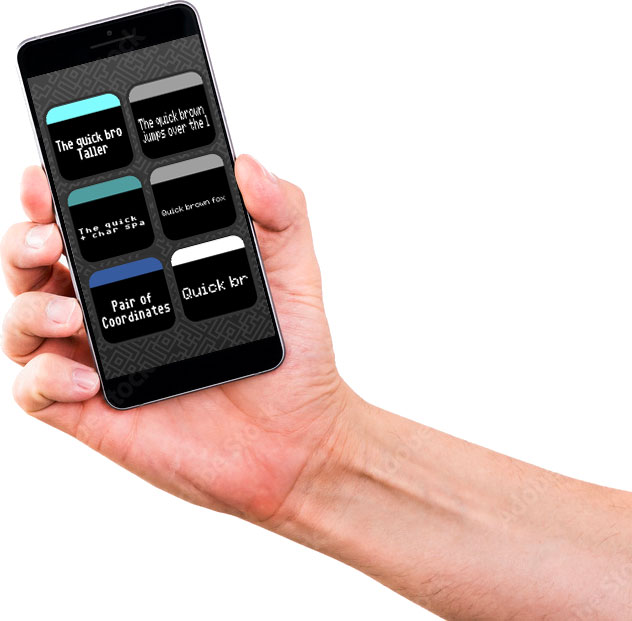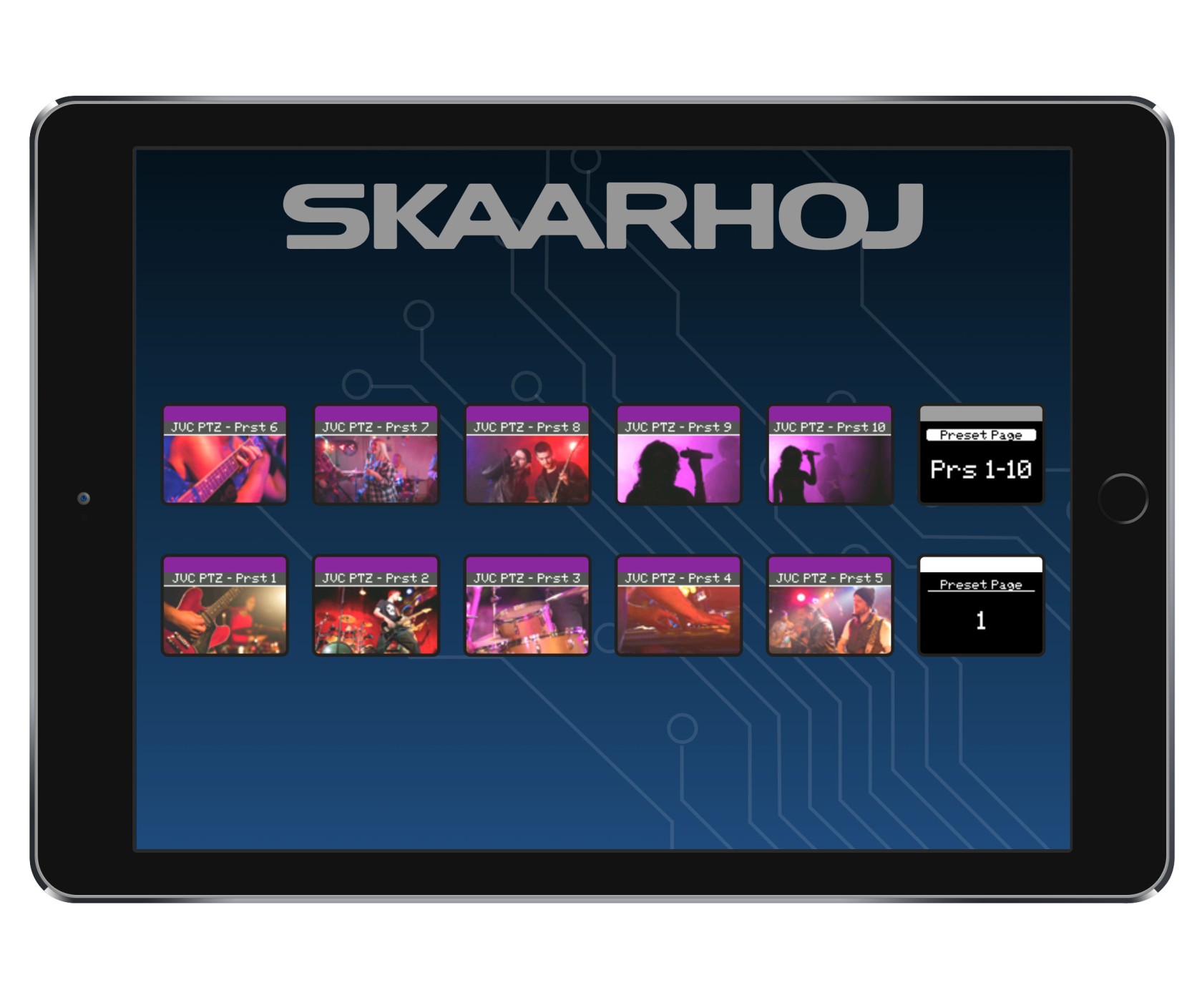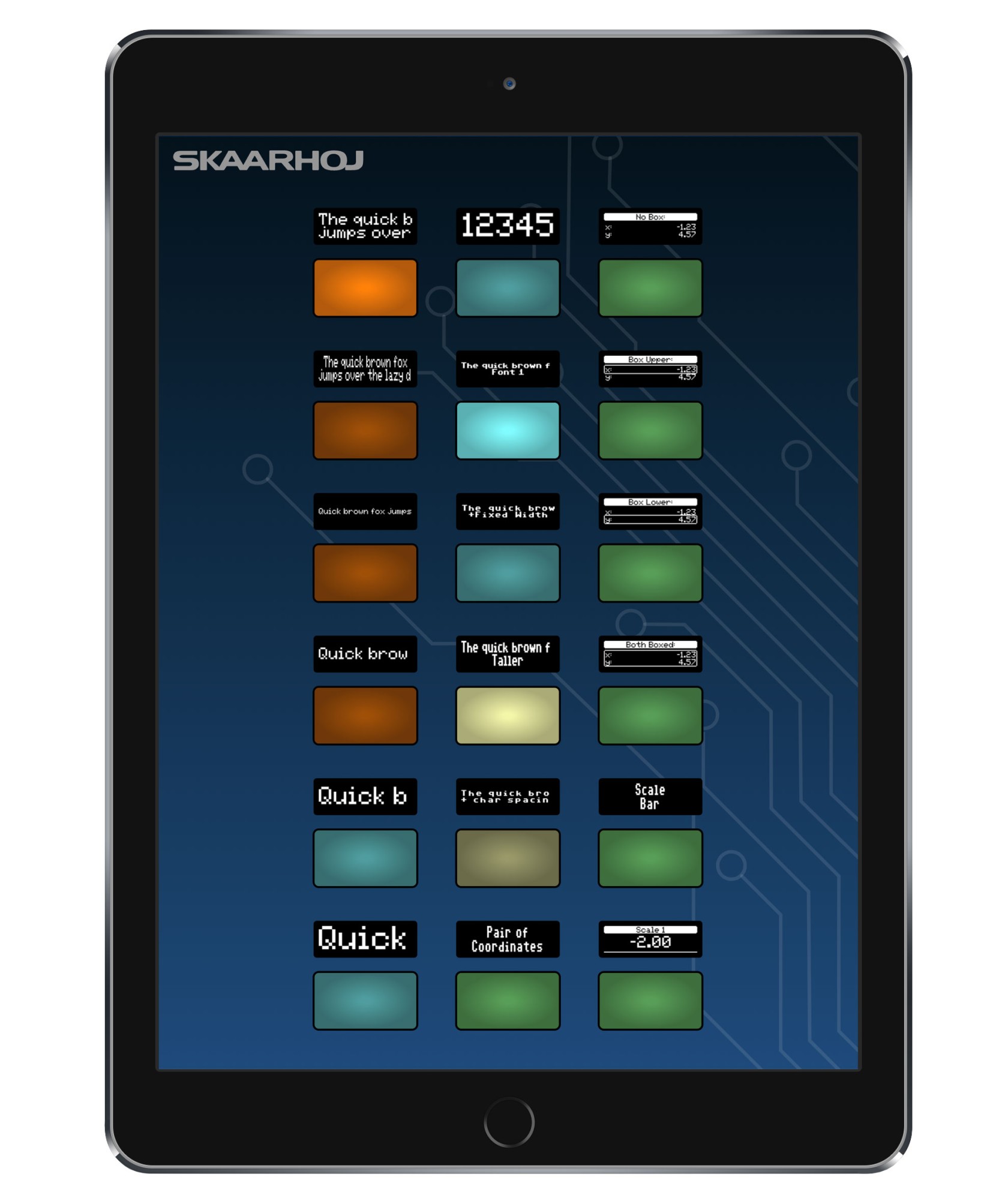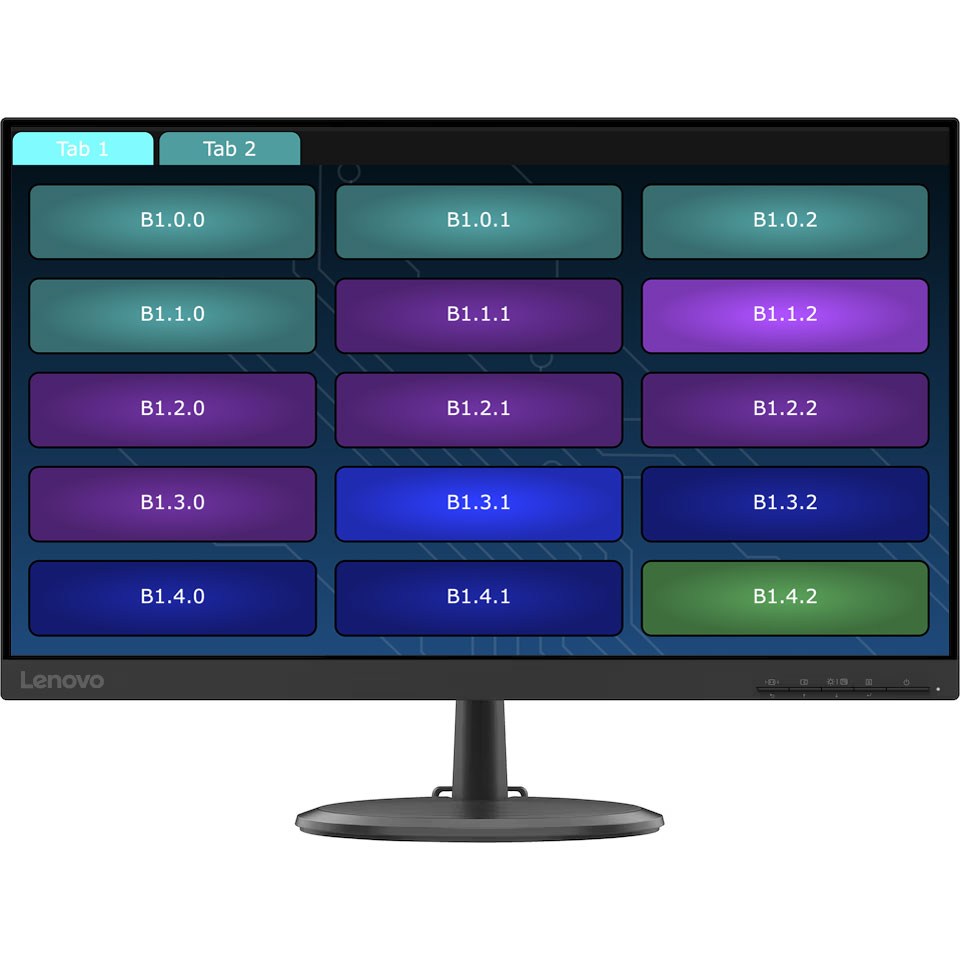 Touch Devices will appear on the network. You can discover them using Raw Panel Explorer: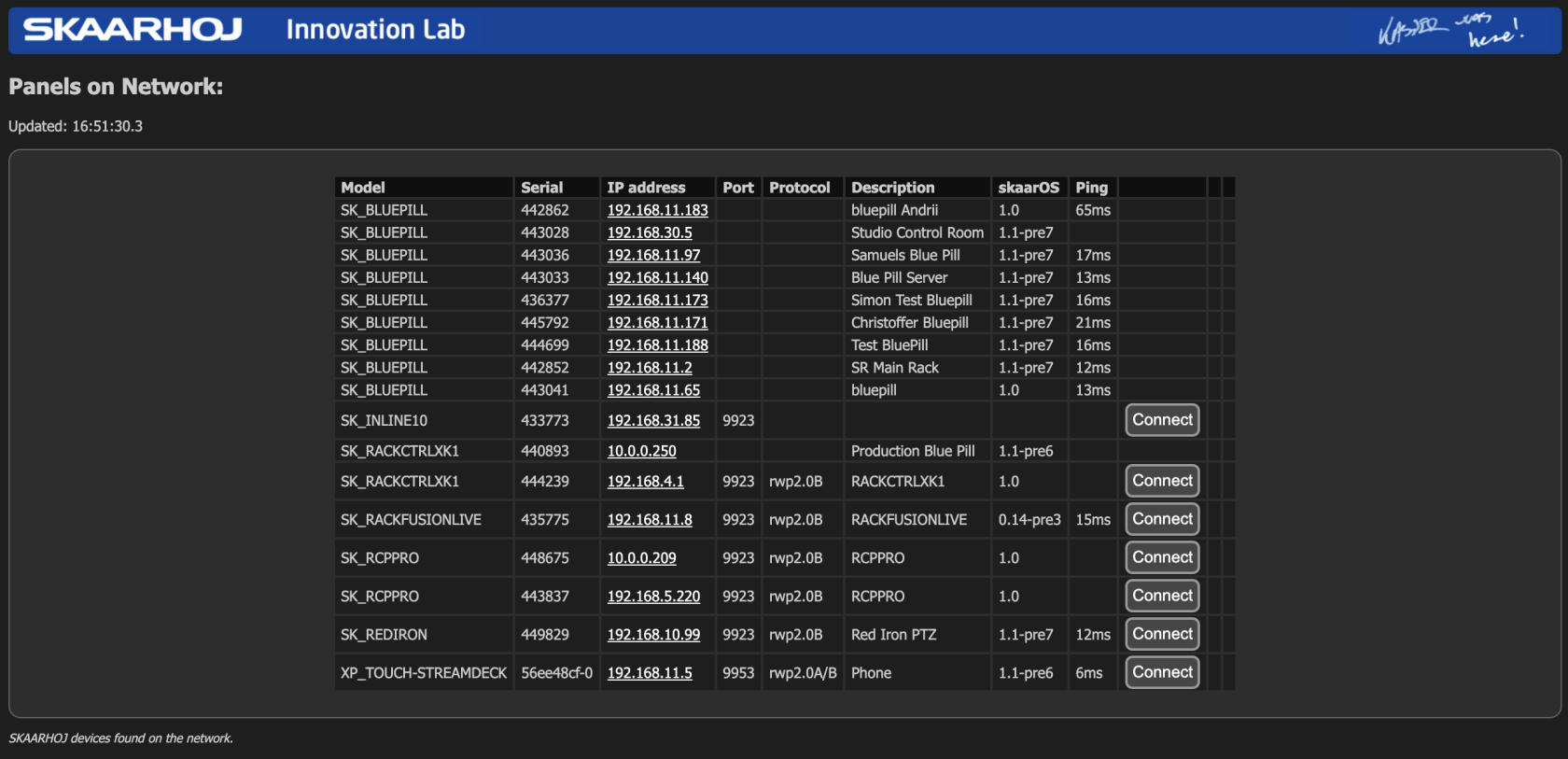 At the bottom you find the XP_TOUCH-STREAMDECK which is mimicking a Stream Deck device on screen. It's found on port 9953 as a Raw Panel device. The topology will look like this when Raw Panel Explorer connects to it: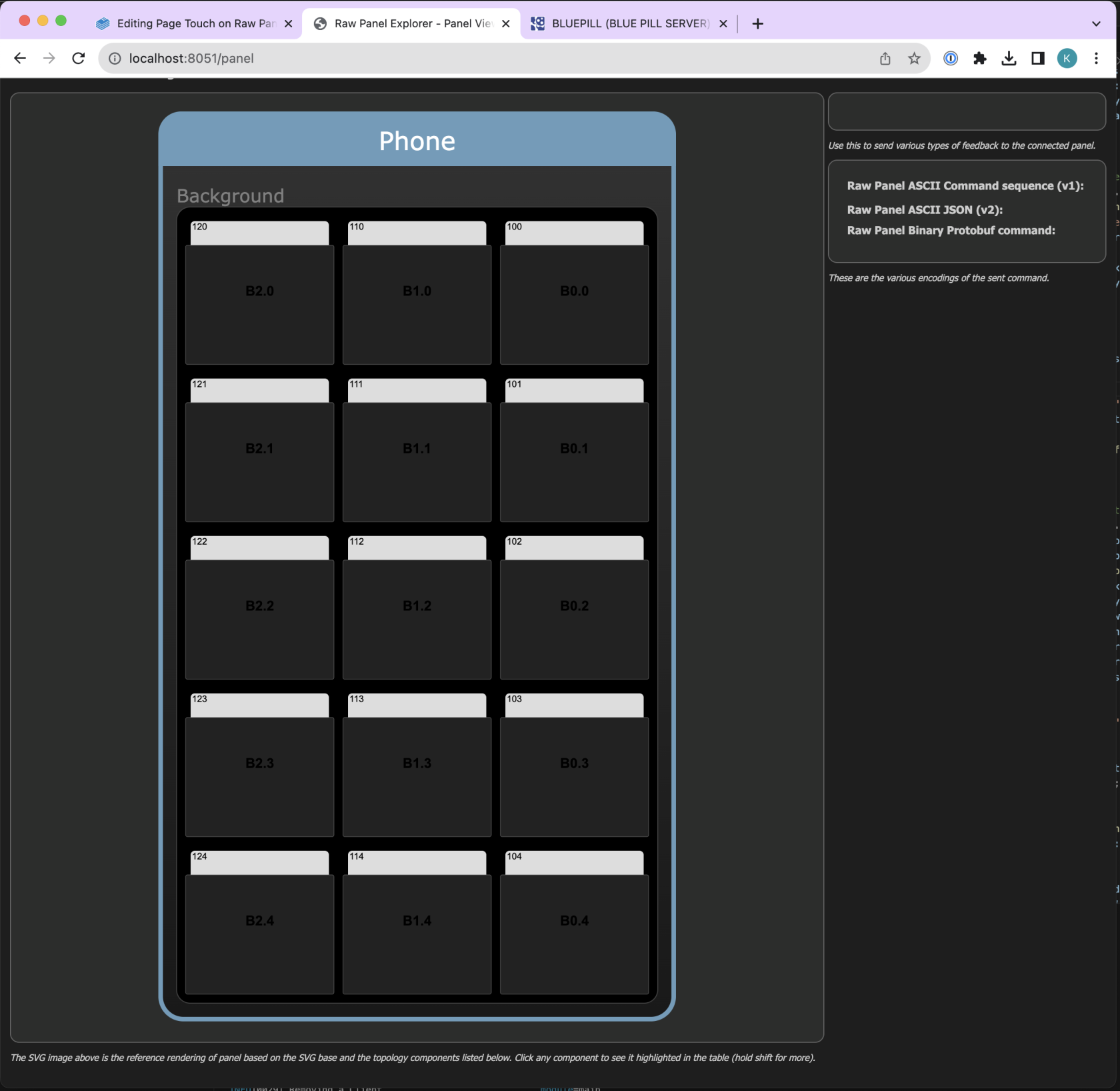 In this case the touch application itself is on port 7950. Here it is shown with some dummy content loaded into it: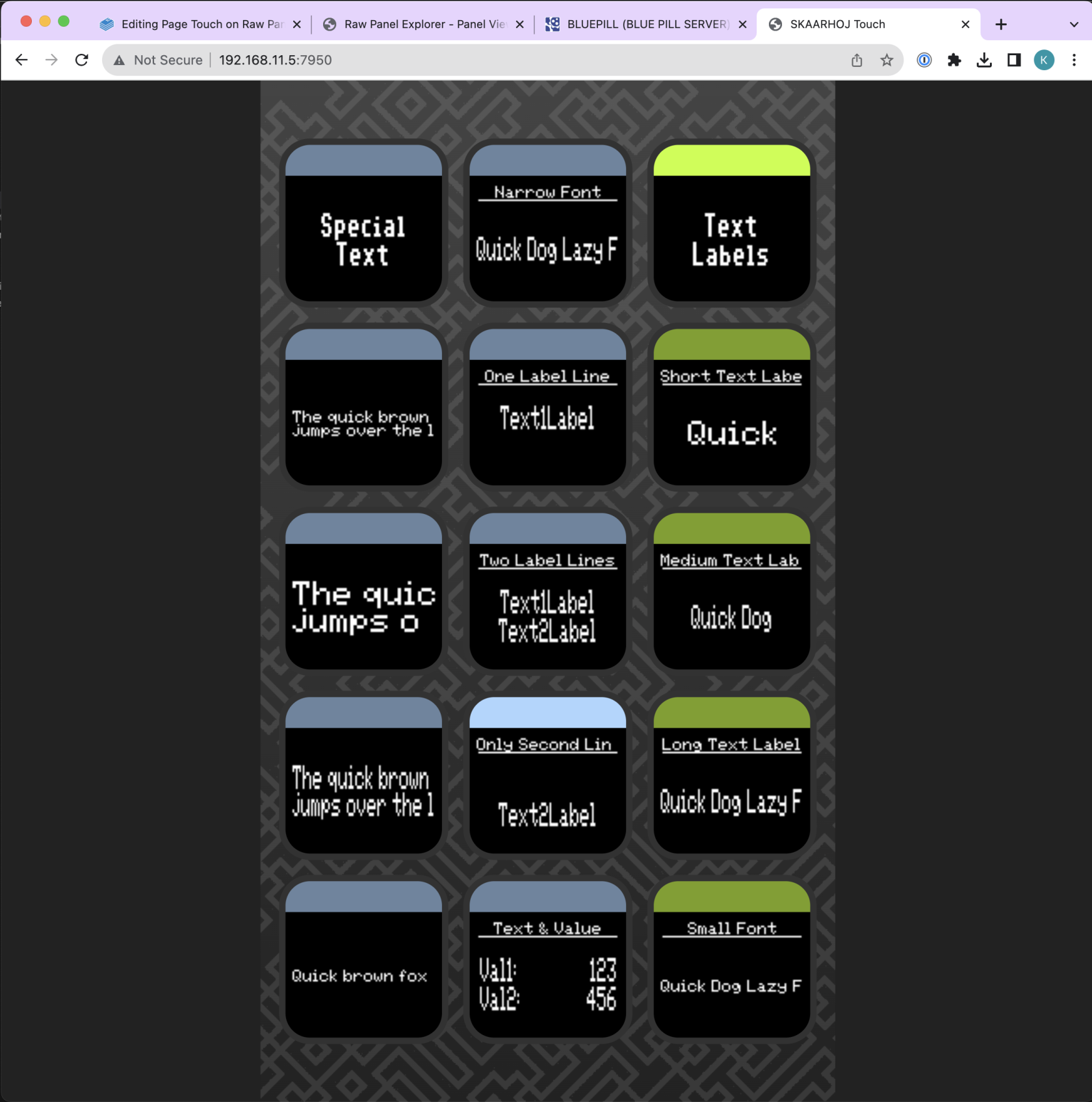 In Reactor, the touch panel can be added like any other Raw Panel device: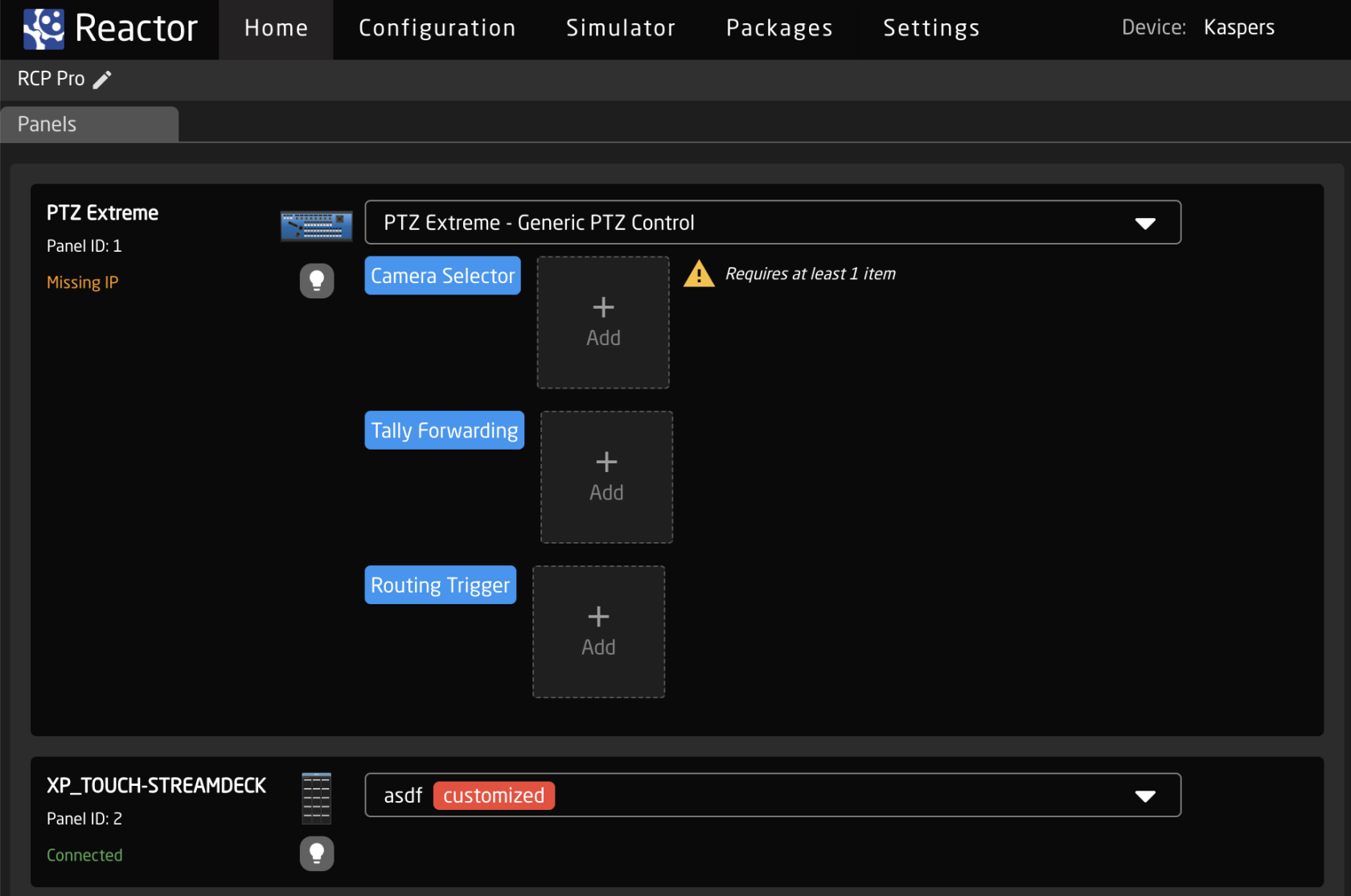 In the Configuration Tab, components are available for configuration with behaviors: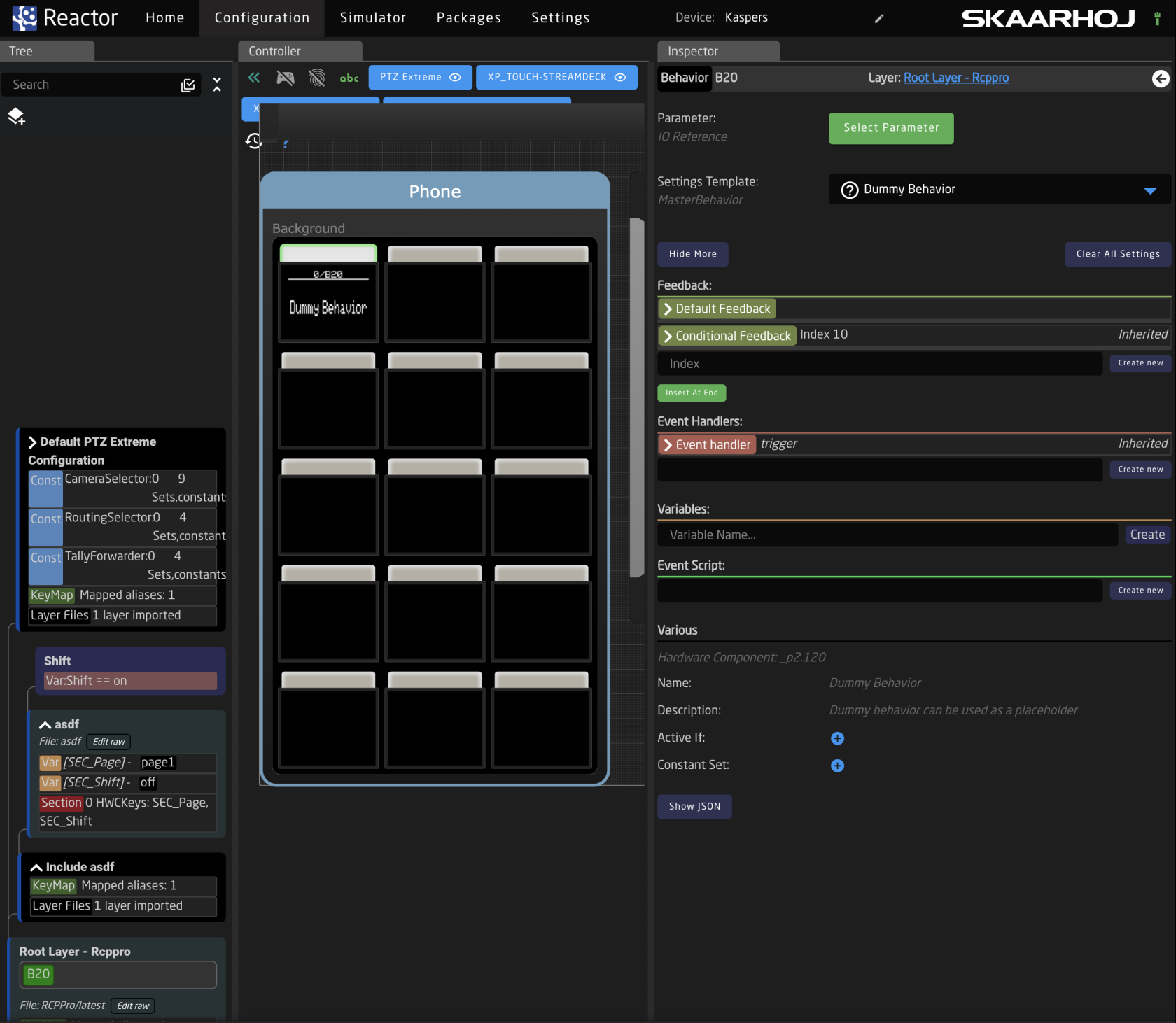 Watch it
(TODO)
Configuration
The first many config options are the same as found on the other Xpanel-applications (Stream Deck, X-keys, HIDs etc).
The Webserver port is where you find the webserver for the touch UI.
You can also select a ratio which will help you to optimize how it looks on your destination device:

Using PuTTy, Telnet or nc you can now make a TCP connection manually to test it. On a Mac, try "nc 192.168.11.5 9953" from the Terminal, then it should connect, type in "list"+Enter and you should see something like this:

Licensing
As of August 2023, we are offering complimentary licenses to early adopters at no cost. To avail of this offer, please send your SKAARHOJ Blue Pill product serial number to innovationlab@skaarhoj.com. In your message, kindly include a note to Kasper about your intended use for the product and what your expectations are.
The xpanel-touch application will always provide approximately 10 minutes of free and unlimited Raw Panel usage. This starts 30 seconds after the application (re-)start. Please note that after 10 minutes, an unlicensed application device will stop sending triggers. However, you can reset this period by re-starting the xpanel-touch package in the Blue Pill Web UI.
The xpanel-touch logs will report when the quarantine periods start and end:

Please write to innovationlab@skaarhoj.com for any comments or questions. We would love to hear (positive and constructive) remarks from you.
- kasper