SONY ILME-FR7
In order to connect to the SONY ILME-FR7/ILME-FR7K cameras, make sure you have VISCA enabled on the camera. This can be done by setting this DIP-Switch on the unit: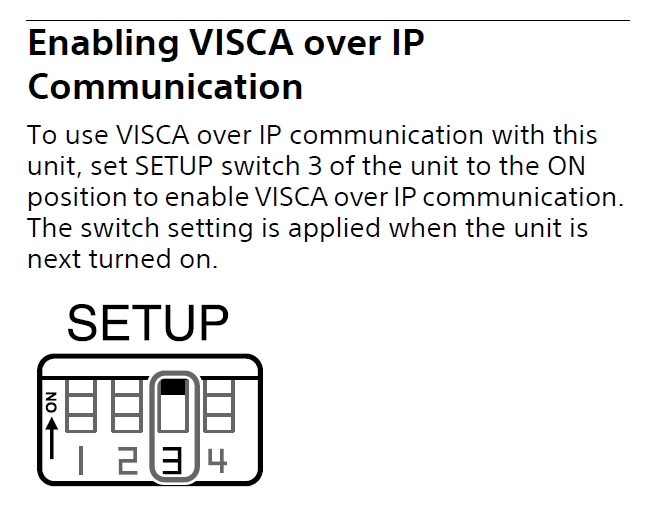 ---
EXTERNAL TALLY
To enable Tally control from a BluePill device please enable "External Tally" in the cameras Web-UI: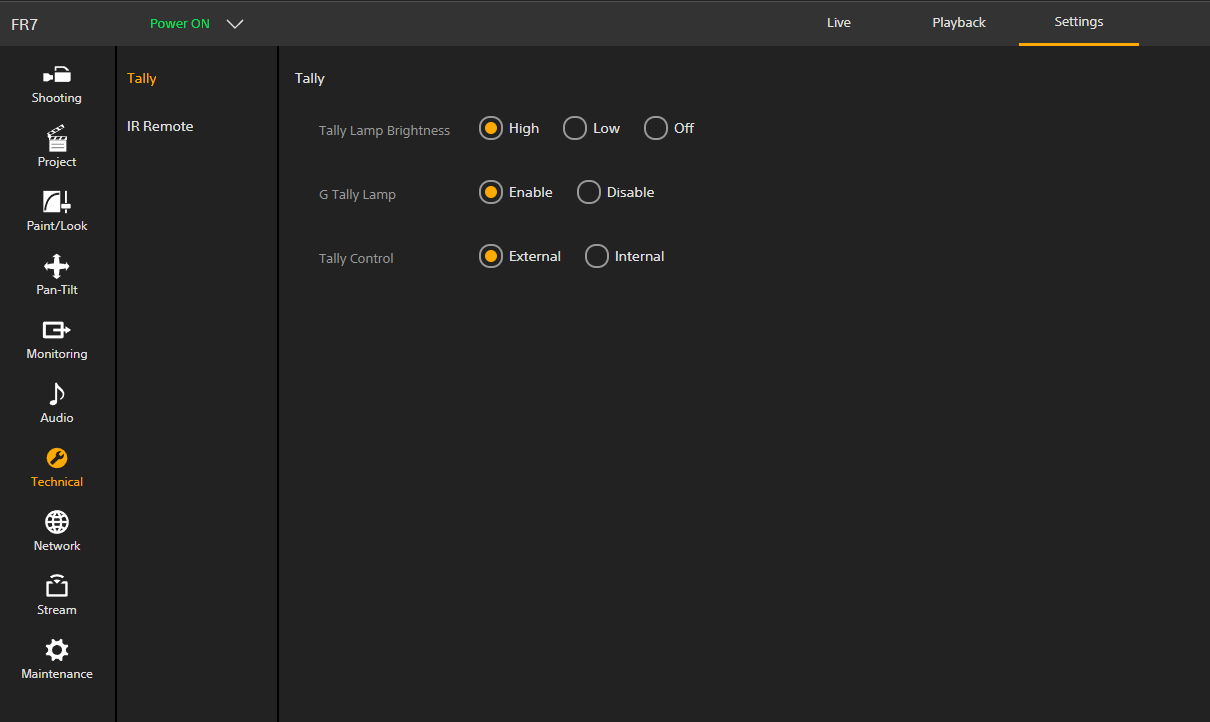 ---
ADDING DEVICE TO REACTOR
When adding this device to Reactor, it should look like this, and it should also come up as an auto discovered device if you have NDI-HX enabled on the unit, even if you don't have the license for it: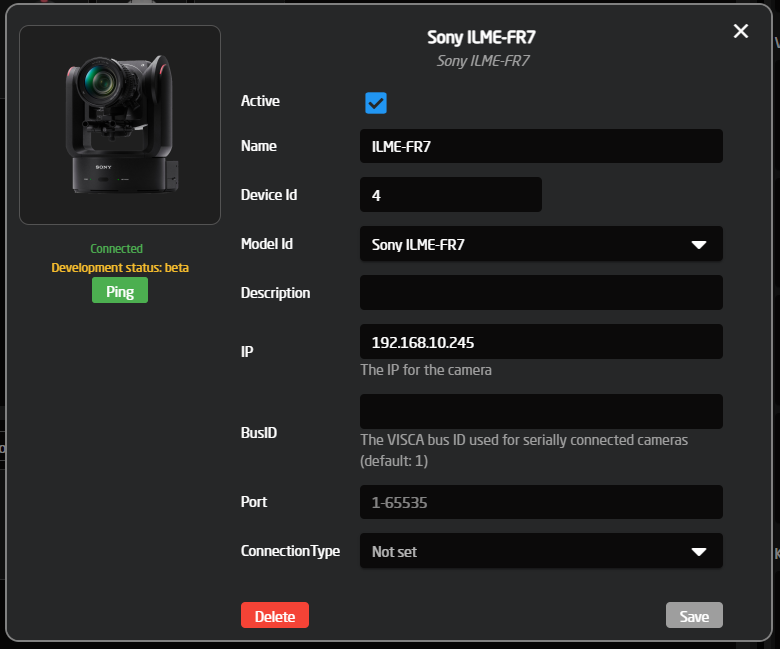 ---
SPEED CONTROL
The joystick speed is not only controlled by the 'JoystickSens' variable. This camera has 3 parameters to control the speed of the PTZ movement.
For maximum speed, please use:

"CAM_PTSPEEDSTEP" sets the range  >  set this to '9'
"CAM_PTSLOWMODE"  >  needs to be 'off'
"CAM_PTRAMPCURVE" is the accel speed  >  set this to 'Extend'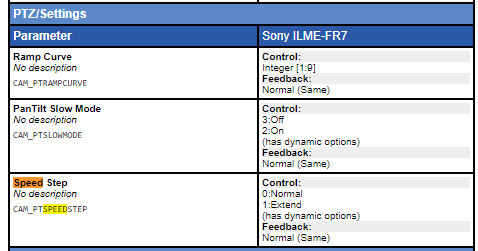 Device core command list:
https://cloud.skaarhoj.com/coremanual/core-protocol-visca/pre/2811
---
NO CONNECTION
If you have the experience that it just wont connect at all, after having been working earlier, please try and restart the camera, there might be a client limit on the device
To be expanded upon.