Networking
Unlike UniSketch where a change of configuration and included device cores needed an online exchange with the SKAARHOJ server, on Blue Pill everything is stored and enabled and disabled locally in Reactor. Only software updates or installations of non-existing device cores and applications need communication with the SKAARHOJ server over the internet. All changes in configurations can be done via the local network.
Network Requirements
SKAARHOJ Blue Pill controllers have a 1 GBit network interface 
5W-30W PoE (+)
PoE Standard: IEEE 802.3af/t
Remember a SKAARHOJ controller and client must be on the same subnet (192.168.10.* or one defined for the local network used by the controller). With multiple SKAARHOJ units connected to the same network they need to have different IP addresses!
Power over Ethernet (PoE) Specifications 
We use the PoE industry standard 5W-30W PoE (+) IEEE802.3af7t. To power our controllers using PoE it is important the switch supports this standard. Please notice some manufactures such as Ubiquity have their own non-standard 24V type of PoE which is incompatible with our controllers. Especially pay attention to the standard when using a PoE injector.
Network Layout
We recommend connecting SKAARHOJ Blue Pill controllers via professional PoE network switches, such as NetGears M4250-series which are at the same time designed for AV network traffic such as NDI video.
A RCP Pro and cameras configuration could look like this: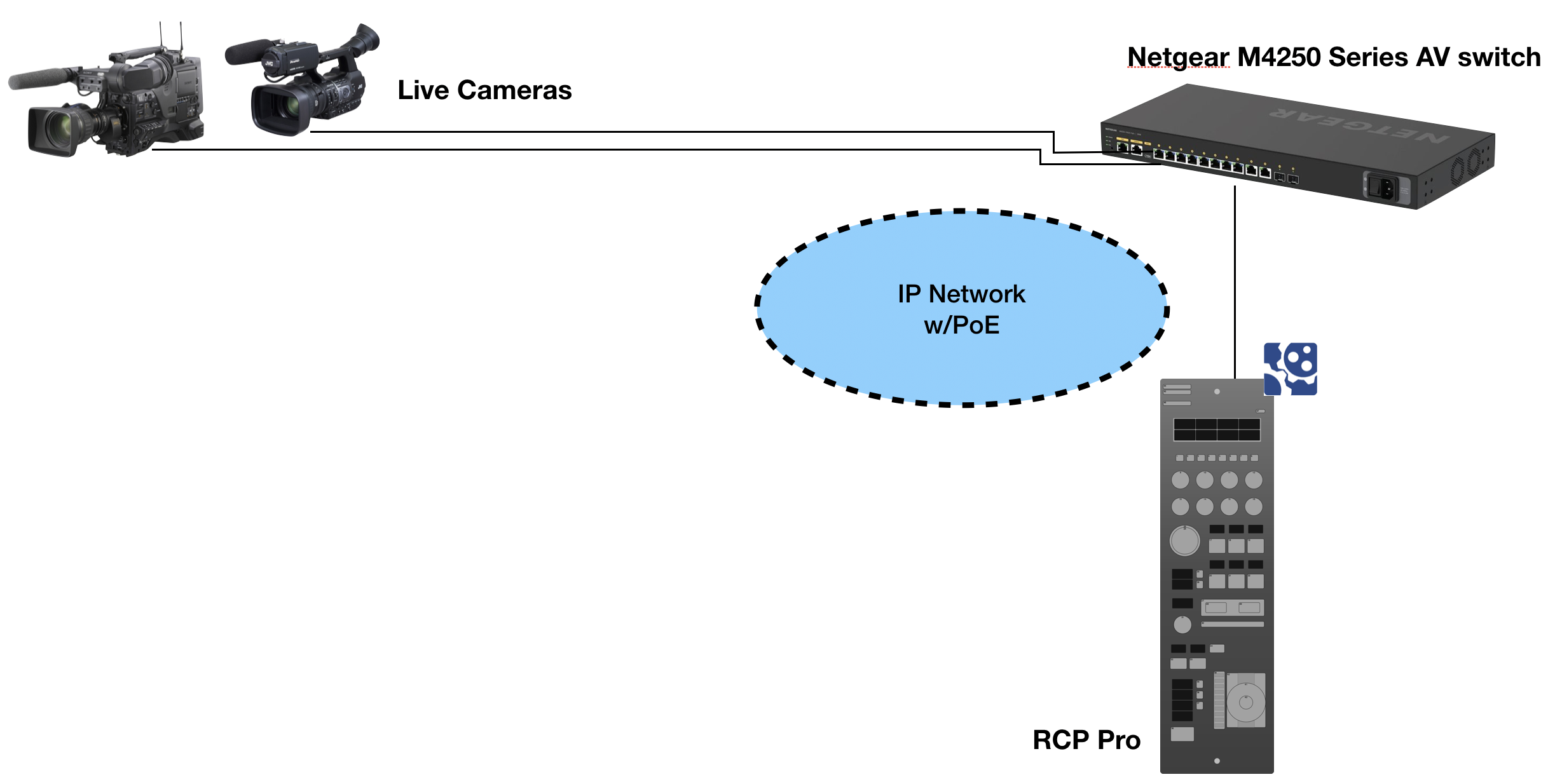 Please note, we are not networking experts and are not able to assist in network set up.