Devices Without Native Thumbnail Support
With the help of Blue Pill and Reactor, it is now possible to get thumbnail presets for almost any device with an HDMI video output.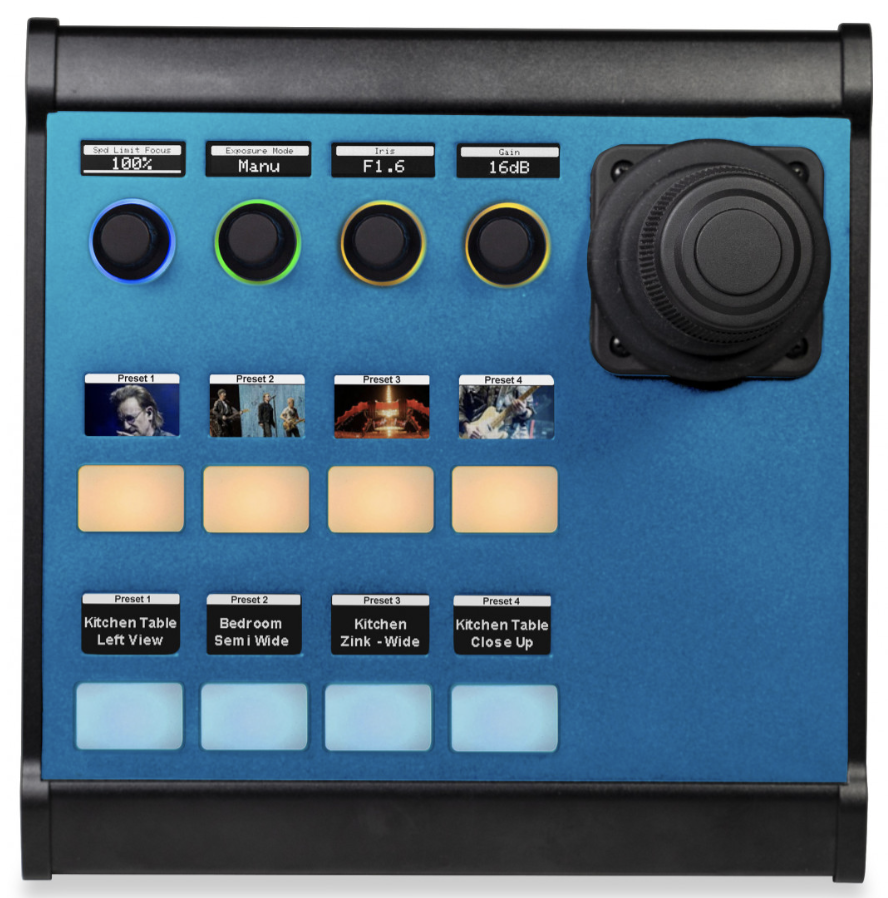 The Skaarhoj Frame Link package combined with an HDMI Video Capture card allows for thumbnail presets images on compatible SKAARHOJ panels like the MKA1, MKA2, and future color display controllers from any HDMI source. 
Blue Pill Set Up
There are a few steps in setting up the Blue Pill to allow for the thumbnail capture. 
1. On the settings page, Enable the USB-A port on the back of the controller.

2. On the home screen add the SKAARHOJ Framelink as a device. Though Skaarhoj does not produce a separate physical device, this is important for the controller to know that is is using the USB-A port. There are no special settings or IP address needed for the SKAARHOJ Framelink device. 

3. The device core for the Framelink should load automatically onto the Blue Pill when you select the device. If it does not, you can manually install the Core-SKAARHOJ-Framelink. Internet connection is necessary for downloading new device cores and packages. 

4. Fill in the FrameLink Window index number in the Camera Select constant set. 

The breakdown of the 21 FrameLink Window options is seen below. The incoming HDMI feed can be broken up into either full picture, a 2x2 grid, or a 4x4 grid.  This is useful if you would like to use a multiviewer to feed the video capture card to have thumbnail preset for multiple cameras. 

5. The controllers by default will not retain the thumbnails between power cycles. To have the thumbnails be retained after a power cycle, click into the device core details for the Framelink. This is done by clicking on the core name in the devices section of the home screen above the Framelink device of the same type.  

In the device core details, select Core specific settings: Persistent Thumbnails.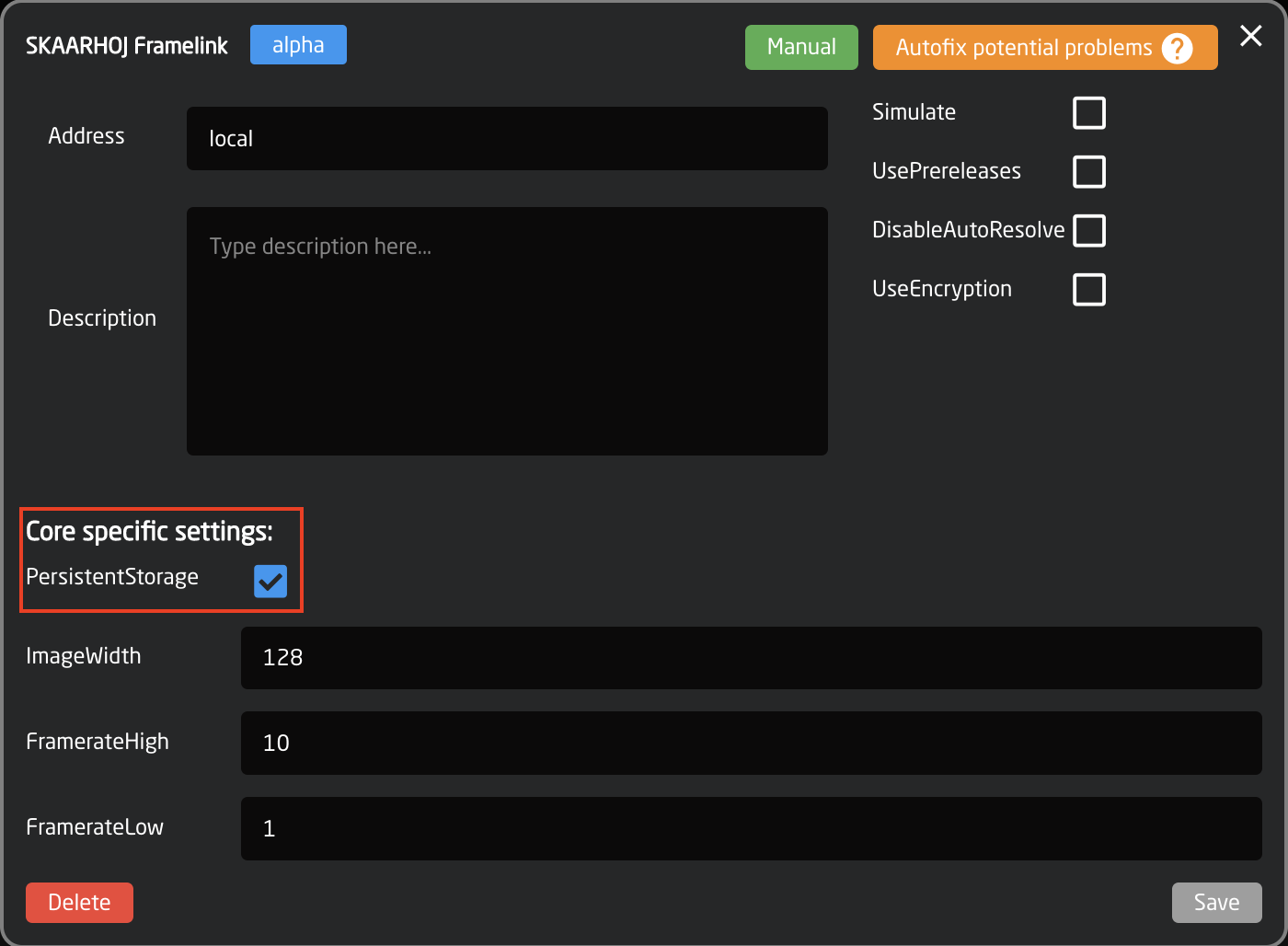 Hardware Setup
Simply connect an HDMI video output into the input of an HDMI video capture card that uses USB-A to plug directly into the USB-A port of the Blue Pill or Blue Pill Inside panels. 
At time of writing we have only tested the HDMI Video Capture stick below so would not be able to say how other models perform. 

Please note, some PTZ camera models natively support thumbnail presets like the Canon CR-N500. The FrameLink package, Framelink Window, and the HDMI Video Capture stick are not needed for those models of cameras. This is only for cameras or other devices that do not natively support this feature. 
Tested USB Input Devices
We have tested a number of devices for video capture into Blue Pill devices and found them to work.
| | |
| --- | --- |
| Supported | Not Supported |
| Unmarked "HDMI Video Capture" as seen in picture above | Elgato Camlink 4K (Missing MJPEG support) |
| BMD Web Presenter (Old non HD version) | |
| BMD Web Presenter HD (New version) | |
| BMD Atem Mini Webcam |   |